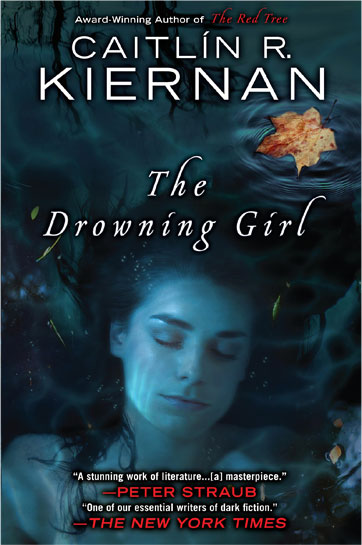 Caitlín R Kiernan yesterday was able to reveal that she shares the 2013 Tiptree award with Kiini Ibura Salaam for her short story collection Ancient, Ancient. Caitlín's novel The Drowned Girl with its unreliable narrator Imp has won one of the more respected awards for speculative fiction. The Tiptree is an award for writing that expands and explores gender, relationships, mores and social issues the come with come with that topic.
Ancient, Ancient by Kiini Ibura Salaan is a book I read about in the summer or autumn last year and was one of the books I was thinking of finding before the corvid in my was distracted by another shiny but the cover, description and the exotic name of the writer stayed with me. Here is the blurb from the Tiptree site.
In Ancient, Ancient, Kiini Ibura Salaam's startling stories combine science fiction, fantasy, and mythology in a sensuous exploration of what it means to live while struggling to define self and other. Salaam's language is poetic and sensuous — a unique and original voice. The stories are ambitious and challenging, demonstrating excellent range in both storytelling style and imagery, from the mundane to the fully fantastical. Salaam is particularly interested in agency in oppressive social realities and explores how oppression works on our gendered bodies.
The rest of the list of nominees cover books I have recently mentioned and have been on my to read list here is a link to the Tiptree site.
And here is a list of the short listers: Range of Ghosts by Elizabeth Bear, Rituals by Roz Kaveney's, Up Against It by M.J. Locke, 2312 by Kim Stanley Robinson ( another Nebula Nominee) , Jagannath Stories by Karin Tidbeck, Firebrand by Ankaret Wells, and the short story "The Receptionist by Lesley Wheeler from the collection The Receptionist and Other Tales. I spent some time checking out the ones I knew nothing about last night and I'm pretty interested I reading all of them and well I have read bits of Jagannath which is excellent.